Hi! It's Jilly. Recently Dawn from DJ's Sugar Shack (who did this fabulous post for our blog swap last month) was 'sweet' enough to nominate me for the Versatile Blogger Award!! I am honored that she thought of me! Thank you SO much, Dawn!
I just started this blog about 3 months ago, and I am totally blown away by how much positive feedback I've already received. So, I am excited to share the bloggy love!
Now, about the award...
If you get the award, here's what you have to do:
1. Thank the person that gave you the award in a blog post & link back to their blog
2.. Pass the award on to 15 bloggers you follow
3. Include 7 random things about yourself in your post
4. Notify your nominees by leaving a comment on their blog
And the nominees are...
1.
2.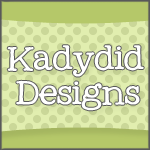 3.
4.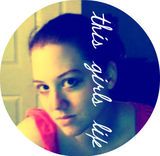 5.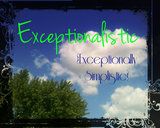 6.
7.
8.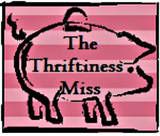 9.
10.

11.
12.
13.
14.
15.
Now, I am supposed to share 7 random things about myself. Hmmm...Well, I can be pretty random, so this shouldn't be too hard. ;)
1. I have lived in 9 different states, and have lived in 13 different cities in those 9 states. So, when people ask me where I'm from, I usually say, "America...". I've lived in Hawaii, Maryland, Mississippi, New Mexico, Utah, Wisconsin, Texas, Arizona, and now New York.
2. My favorite snacks for road trips are Peanut M & Ms, pretzels, and Dr. Pepper. I ate a LOT of them on the drive from Arizona to New York!!
3. We tried for about 2 years to get pregnant before we found out we were having triplets. I spent 11 weeks in the hospital on bedrest & constant monitoring before they were born at 33 1/2 weeks. After 28 days in the NICU all three came home, and it's been a party ever since!
4. My favorite Christmas movie is "White Christmas", hands down. I love it SO much! "It's a Wonderful Life" and "Miracle on 34th Street" (the old one) are wonderful, too. And, I HAVE to watch "While You Were Sleeping" at least once or twice every year. "These mashed potatoes are so creamy!"
5. I have always loved to sing and play the piano. I majored in Music in college, with an emphasis in Voice. I am ONE semester away from my bachelor's degree, so I'm thinking about going back to school to finish up!
After my last concert. Itching to be in a choir again!
6. My middle name is Mireille. It's French, and is pronounced "Mee-ray". When I was a kid I had to memorize how to spell it!
7. Both my hubby and I have 8 kids in our families! I'm the oldest in mine, and the hubs is the 3rd oldest in his, but he is the oldest boy. Isn't that a funny & random thing to have in common?!
Thanks again for the award, Dawn! I love all the yummy treats on your blog! And, if you were nominated I'm excited to see your posts & who you nominate!
To see more random stuff, f

ollow Hi! It's Jilly

here on the blog

, on

Facebook

, or on

Pinterest

so you don't miss anything! :)