I am SOOO excited to be co-hosting Manic Monday today with Melissa of Serendipity and Spice! I've been following her blog & linking up with Manic Monday for quite some time, so I feel super special being able to co-host this great party!

Leave me a comment and say, "Hi!" if it's your first time visiting me...or if you aren't new and you just feel like saying "Hi!". ;) I can't wait to see all of your great projects!

Here's Melissa with the rules and all that jazz.
There's just 3 SIMPLE rules:
1.

Follow Me if you please!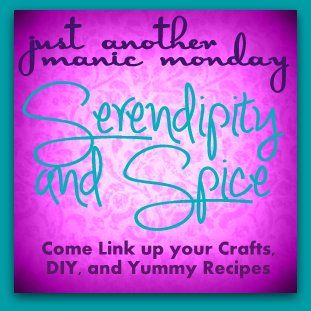 3. Limit yourself to 3 links
Make sure you link directly to your post.
Please don't link up other linky parties, posts not written by you, or advertising.