Hi! It's Jilly! Just wanted to let you know that in celebration of the Holidays, Cardstore is offering 10 FREE HOLIDAY CARD & INVITATIONS + FREE Shipping!
The Free Card event is TODAY ONLY Thursday, 11/8 and runs through 11:59pm PST!
Update:
Although the 10 Free Cards offer is no longer valid, Cardstore is now offering 70% off holiday cards & invitations, including FREE shipping! Use the code CCN2170. Offer good until Friday, 11/16/12 at 5 am EST.
The code "CCN2433" is valid for 10 FREE HOLIDAY CARDS & INVITATIONS, including FREE Shipping.
Get a jump on your holiday cards! They have SO many cute ones to choose from! I'm getting mine ordered right now. :)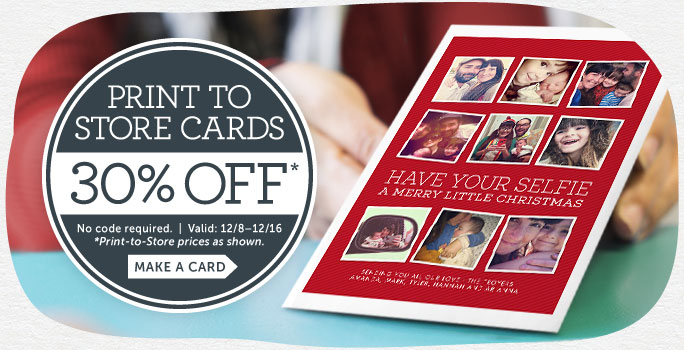 P.S. - The free shipping includes having them send the cards to the people on your list for you! That is my favorite thing ever!