Hi! It's Jilly. Do you love music? I love all different kinds of music. Growing up my Dad would play everything from classical to 70s rock to bluegrass. Ha ha! I think that helped develop my eclectic musical taste.
There is a new app that just came out called
Album of the Day
. It's... pretty cool. (Remember that
SNL skit
?! Ha ha!) Everyday on
Album of the Day
there's a full album available for a sweet price. The other day I bought Foster the People's Torches album for only $5.99! You know how much those downloads can add up at regular prices!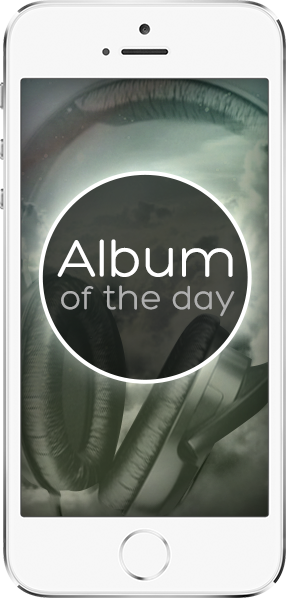 It's fun to see what album is on sale each day. Artists from all different genres are featured. Just this week they had albums from Electric Light Orchestra, John Mayer, Avril Lavigne, Heart, and Passion Pit. Quite the wide variety, eh?
This is what Sony had to say about their exciting new app:
The Album of the Day App is an easy-to-use iPhone and iPod touch app that gives music fans limited-time access to purchase their favorite artists' albums at affordable prices. Album of the Day surprises music fans daily with a single album offering, giving fans of all types the opportunity to discover great albums missing from their digital music library.
The new Album of the Day App includes the following features:
• Daily Offers: A new album will be released every 24 hours, available for purchase at a
discounted price up to 70% off, limited for 24 hours.
• App Content: Users can view artist images, read up on the album and preview clips of the tracks from the album instantly.
• Community: Users can spread the word and share access to offers with friends through
their social networks.
• Checkout: Users can purchase albums using their iTunes account and download albums
directly to their iTunes library.
• First Access: Users receive a daily push notification with a new offer giving them first
access to those offers.
• Variety: Albums are culled from a large and iconic library of music featuring different
genres across all different eras.
The folks at Sony want to give you guys a chance to try out their fun, new app, so they are giving a $10 iTunes gift card to FIVE of my readers! Woot woot! There are lots of easy ways to earn entries, so enter the giveaway below. Good luck!
a Rafflecopter giveaway